Show Posts
This section allows you to view all posts made by this member. Note that you can only see posts made in areas you currently have access to.
Topics - PawNLighT
Pages: [1]
1
« on: October 23, 2013, 04:12:33 AM »
NO LUCK INDEED
lsoae
p2b2roll
feel free to land them. I'm done with the bizz
2
« on: June 10, 2013, 11:15:05 AM »
Welcome to PepperS, i hope he will kick some asses with us.
3
« on: June 10, 2013, 05:42:23 AM »
Named quit stunting cuz hes to busy with other things in reallife, we wish him the best of luck in reallife and good luck with his best of. And ofc best wishes from the whole crew.We lost a great friend and a great stunter too.
Thanks for everything Named
4
« on: May 23, 2013, 08:07:37 AM »
I'm PawNLighT 20 year's old from Germany. I'm member of the great KS crew. And ya hello everyone :p
if someone got questions about me or something like that u also can add me on skype: sharkkilla.
I was long time inactive but now i'm back. And i want to thanks cloudwalker, numero,puzzle,kacknase, for being awesome :p. oh and i forgot Gryzlek the most awesome guy.That's just everything i wanted to say.
5
« on: April 30, 2013, 09:46:31 AM »
Say welcome to Afterlife he made a great audition and deserved to be accepted
lets dance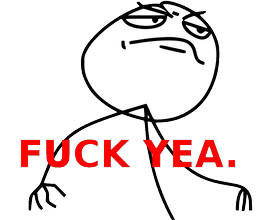 Pages: [1]